How did this happen? Little one, gentle one, Happy Birthday. You are THREE. It's been a big year: moving and weaning and becoming a big sister and going to playschool and getting your own bottom bunk. Wow. Three. And as you like to say, Mama when I'm three I can play with razor blades and drink wine, ok?
No. You can't. But we think it's funny to hear you say it.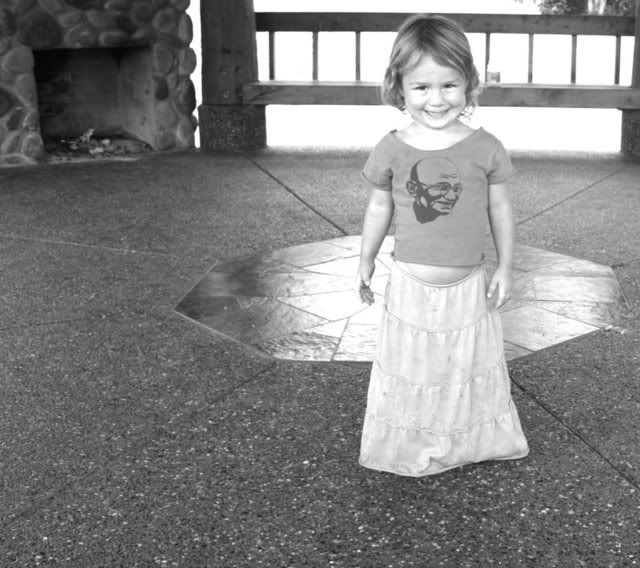 I can tell you right now all the ways you bless our lives: your smile, your silly faces you make when you think nobody is looking, your funny and simply loveable nature make you a joy to wake up to every morning your appetite. Your artwork on my walls, little spirals which you call energy, are even easy to get over because you my dear, really are one of a kind. Somedays I just look at your poppy and I ask him, how on earth did we get her? How did we get so lucky? We just did, he always answers. And it's the truth.
The other day I showed you photos of your birth, The Birth, the one that makes me sing inside when I think about it. Yes, mama, that's me and and that's you and why is dada's hair not all crumply?
He had it cut short when you were born.
And where was Mia?
With our friend.
Mama, was I like a mermaid and you like a mermaid?
uh-huh.
Mama, mermaids bring blessings.
They sure do.
When Mia was born was I there?
Nope.
Was I at the Souris (the source)?
Um, well, were you?
Yes, I was at the Souris. Who was I with there?
I don't know baby, who were you with?
I was with Gandhi. Yes. I was with Gandhi at the Souris and now I miss Gandhi. I want him to come back.
And that's you in a nutshell Sula. Blessed. Divine. Sweet. One of a kind. A girl who has been around the world and back, a universal gypsy. You have done your work and I know it's not for me to say, but you are a wise old soul and I think instead of your own work here, you came down to help me with mine. You seem to be done with the karma, but kind enough to hold me through my own. You've been my daughter time and time again. Our eyes lock and no words need to be uttered. You are a woman of service and love. This world needs you.
I love you. We all do. You sweep through space with magic and delight. Happy third birthday. You make my job so easy. Thank you.
mama