you are right beside me, swaddled in your new-to-you blanket. you snore quietly, as quietly as a snore can be. i just finished nursing you back down to slumber. while you rested at my chest drinking milk, i rested my nose atop your fuzzy head. i sniffed it in deeply and it smelled like the dirt of our lives; playing next me while i prune rose bushes, eating grass as i dig up lavender, rolling in the fallen leaves as we gather apples. you smell like the earth after a slow and light rain mixed with a gust of air. i remember when the smell of my insides slowly left the top of your head and faded into the sweet smell of Baby. The sweet smell of Baby is now fading into the grittier scent of You, a person, whole and complete with their own aroma. You smell like eight months on an indian summer day after sucking down plums while we sat at the park and dug deep into the gravel. I could keep my nose there forever, smelling you, but typing these words did pull me away for a short moment. for you, for you, i want to write.
today you turned eight months old. how that happened i won't know. how you even got in me and out of me and now crawling and climbing up stairs, doesn't really matter. but here you are, my roley poley little Dove, all chubbers and squishy, squealy and silly. you pull yourself up and you are fast. i turn my head for a moment and back again and a big clump of white dog fluff hangs from your mouth. thunder lies next to you quietly, didn't make a sound when you stole a handful from his shedding back side. tonight you ate your first real meal. orange and purple carrots from Mama's Garden steamed and pureed with some cooked quinoa, blended creamy. You ate from a silver dish and we handed you an old silver baby spoon which you flung across the room [the 3 year old and the five year old gasped in delight, zadie! glad they aren't the only ones who like to throw things in passion] and used your hands to scoop it up and smear it around your mouth area. You liked it. We think. You screamed in glee. Pounded the table with open hands. Let out a fart. Drooled. Said: DAAADAAADAAAAAAADEEE. And looked at us and smiled. Toothless still. A few more handfuls in the bowl and to the face and you yelped the special yelp you do only for me as you lunged from dada's arms into mine. Food is okay, but you still like mama milk best.


I kept thinking what I wanted to write to you tonight, but I have been so tired i almost didn't. Your mama is tired in general and its a good thing, an open hand and heart kind of tired, a kind of tired that allows me to ask how i can fully be in it. But tired still the same, so forgive me if i don't want to pres shift in this. i am also tired of the computer screen, the light give me a headache. Yet I dragged myself here just to tell you this: As much as it's nice to list all the cute things you do and say i'd rather just watch it happen and so I thought, one word, what is one word for you.


And in popped this one: dharma.
Isn't that a good word to pop in one's head when they are thinking of you? i'd say.

I'm no Buddhist, I dip my cone in all flavors so perhaps the word dharma to appear before my mind's eye makes sense but i dont know how. Dharma is what is love and what is loving. Dharma is the spirit and the heart. Dharma is the way and the path to the way. Dharma is unity and support. Dharma is holding us all. Dharma is the seeking to the knowing. Dharma is evolution. Dharma is truth. Dharma is union.
Zaida Echo Sklya Dove. You are dharma. Hhhmmm, that sounds so nice.
And so it is, you are eight months. Turn that over on it's side and it's infinity. And that's how I feel right now, like I will have infinity to share with you the love I have. And for now, I am tired, so I will go to sleep while nuzzling my nose atop you head and curl my body around your own, listening to your gentle snoring of a lulabye. Thank you for sleeping right next to me [and for the whole night through these past few days!], infusing in me these ancient things I know so little about. My tiny little teacher, I love you.
*
here are a couple photos your big sister snapped the other day.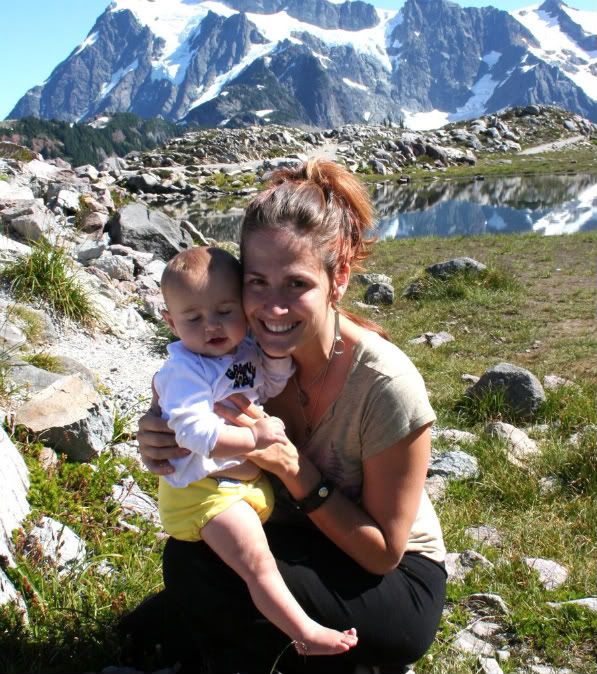 " />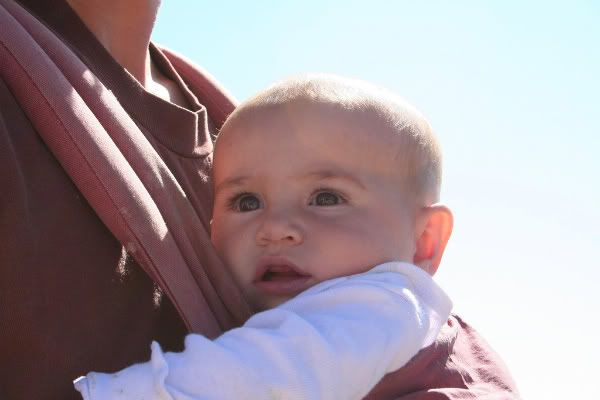 " />