Meet Medusa. No, not the one that those lame men made up: ugly and angry and eventually beheaded. But the Amazonian Goddess. So beautiful that those same men were stunned by her divine hottness and they were frozen in love, cold stone mesmerized. Medusa, The Winged One who can take flight anytime, permission to experience The Sun (fuck off Athena). Throat Chakra full open and AHHH. Out comes the inside of the gut, ugly and raw. Out comes the art. Out comes the love. Out comes it all. Snakes are super cool.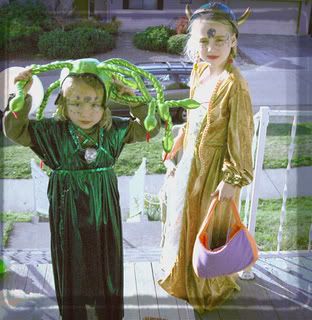 And Freya. Healer and midwife to the otherworld. Goddess of sensuality and fertility. Cloaked in feathers. Most Beautiful and propitious. Patron to all Witches and Keeper of the Runes. She has a secret. At dawn, go with your daughter to the safest spot in the woods. There must be thunder and rain. Wooden bowls. Naked. Drawing a circle around both of you in the dirt. Draw some other pictures, you'll know what when the time comes. Wait for the sun to show its first moment of face. Lift your arms up….then see what happens. If you dare.
These two massive warrior goddess energies were invited to hang with us this Hallow's Eve. They agreed. We hope to keep them around.
 ~~~
Future Fire Spinner.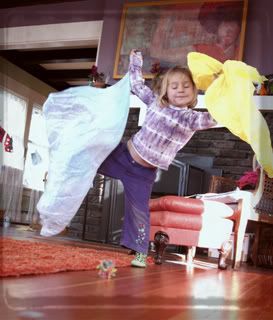 The sisterhood of the pumpkin patch.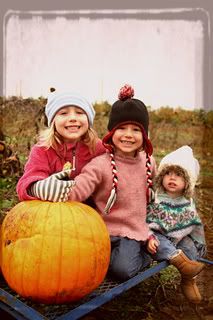 ~~~
I was determined to make the damn things. I've been talking about wanting to make these prayer flags for every holiday, turning of season kind of deal. For Hallow's Eve the plan was to make some and then string 'em across the front porch. They were suppose to say BE MAGIC, with a raven block print on either side of the letters. The letters and print where going to be stenciled on lovely little pieces of fabric. They would be used year after year. But of course I am not her. Or her. I am just not and I am never going to be so there.
BE MAGIC only lived in my heart. So Plan B was: GIVE THANKS for thanksgiving. And you know if I was one of those crafty mamas I'd have a shit load of fabric scraps neatly organized in some shelf and I'd have ribbon and stencils and a bunch of prayer flag making shit right here under my nose. But I am not and I don't and I was like no way am I going to go to the craft store and drop another thirty bucks. This is about GIVING THANKS. So I looked at the girls and I said, you know what I am thankful for? and they said, what? and i said, all those awesome water color paintings you did the other day and daddy's box of graphite pencils and the twine I found in the junk drawer and our oil pastels and clothespins and thumbtacks.
Let's get to work.
(there is an S at the end thanks, it's just hiding.)
Give thanks for whatever you have right now at this very moment because it can transform into anything you want.