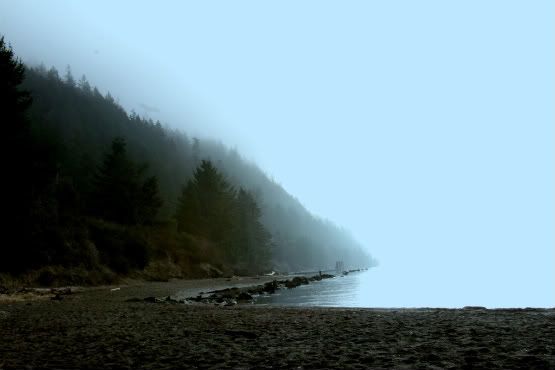 I once talked to a karmic astrologer who told me that I should live in a place where mountains meet the sea. My life moves fast these days and in every pause, in that still moment where I am done inhaling and preparing to exhale, I find myself on the sand, or against a hot sunny rock, or my feet walking along the water earth line, the girls running in front of me, their songs on mute and everything, all at once, becomes integrated. I no longer feel separated from anything or anyone. This happens just in moments. Most of the time I am running around, trying to piece together schedules and sitters and dinners. But those moments are laser beams into my heart, everlasting. True.
I sit down to write and begin thinking of all the things I want to say, mean to say, feel obligated to say, but instead I just let it go. No agenda. There has been so much learning going on, I am not sure if i can fit all the information in my head. But I really think it's true, we hold all the information anyway, there can never be too much, it's always been there. From the beginning. So what am I really learning? To muster up the spark to re-ignite my inner wise fires. What is there that we don't have access to? Well, I suppose we think there is quite a bit. But fuck that. This is our world. Our creation. Bring it on back home. That's what I say. It's ours. All of it. That beginning OM is nothing more than the purr of your cat or the breath of your baby or the groan as you cum or your ears fully submerged in your bathwater. I do think it's that simple. Call me crazy. But I say we just do it.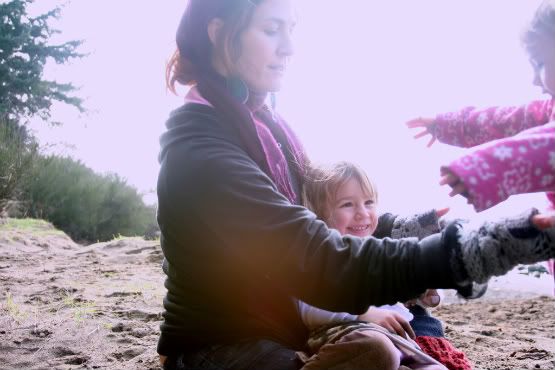 I had somewhat of a breakdown the other day, last week I think it was. First I had no clean clothes. See, I am never home to do laundry and I am a big proponent of only having a few key and lovely pieces in a wardrobe. This idealogy backfired on me and my few pieces had mold growing on the in the basement floor. I had to wear things that fit me 3 year ago. That was the start. Then I realized it had been 2 weeks since I wrote. I cried the whole way to school. I lost all trust in why I am training with the Matrona, when really, I am not ever going to work as a midwife. This is not to say that if you are you and you want to birth in a way that is only for you and yours, I am more than willing to sit out in my car, or in your kitchen, or at my house waiting for you, praying for you, thinking of you. The more I get involved with my studies, the more I realize I have no place at birth unless it's my own. This is where I am with this whole thing. Birth is a very safe natural blessed event, especially when the mother is left to be, the energy of the space is untouched. This doesn't mean I have no interest in learning everything I can possible learn about pregnancy and birth and after-birth. I love the knowledge, the information, the visualization about how perfectly the hormones send messages to the body and the body does exactly what it is meant to do. The more information about how the body runs like a well oiled machine, the more faith I have in it. The more I learn, the more I see. Nothing really needs to be done until something needs to be done. We all find our way. However that looks.
We look for mushrooms. All kinds. We take photos of them and then we go home and find out their names and their types; the kind we can harvest and eat or the kind we leave for the trolls and the gnomes and forest beings. We also look for herbs and wild plants of the pacific northwest coastal region. I have long used the amazing nourishing, but I have rarely just wandered looking for them, observing them grow in their native environment. So the girls and I part ferns and walk off trails and inspect the ground and hunt for a Hawthorn Tree and the beginning growth of Nettles. If we find something good, we don't take it. We sit for a bit and wonder what it's telling us. An ear to a tree. A hand against a root. We take a photo. We go home and find out what it is. This is their school for now. It seems to be just enough. For all of us.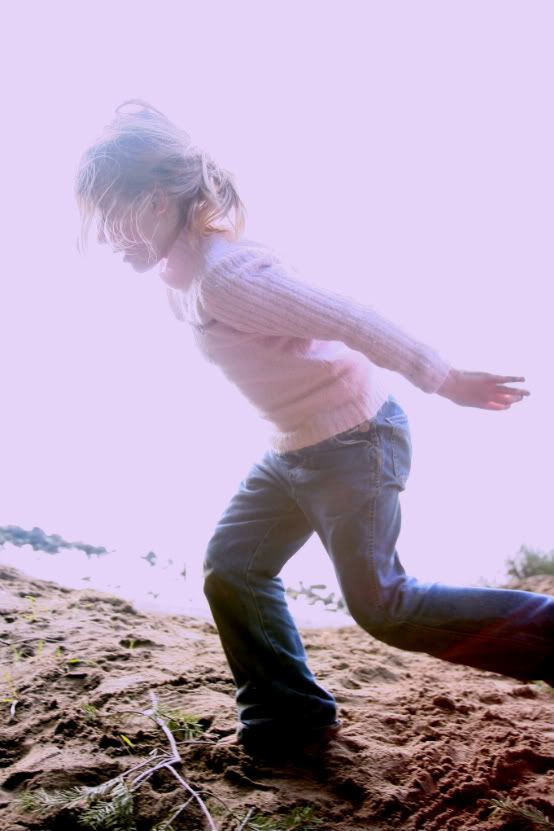 The more I sit and "learn" about midwifery, the more I have a-ha moments about parenting. Like how I don't want to pull my rank card out and be the one who knows more, the one who should be listened to. Like how I don't want to stick my nose in their business and decide things for them. Like how I should be honored enough just to have been chosen by them to sit and be with them while they grow, while I continue to grow. They didn't pick me because I had infinite knowledge about our world to teach. They picked me because they knew I had the capability to trust their journey, to just allow them freedom, so that they can arise and become and fully step into their flesh without losing their spirits. This is nothing new. I can't find the separation in being the midwife to my children's life and being the midwife to my sister who is having a baby. Children, I trust you fully. Sister, I trust you fully. And while I trust you I love you like a burning flame. I am excited to watch it from the outside.
Mia really likes to shoot photos and take videos on the flip camera. She is highly inspired by multi-media. I got into a discussion the other day in class with some people who felt that we should all just throw away our TV's and Computers (for numerous reasons, some being environmental, some being energetic). I just have a hard time thinking that these machines are all wrong, bad, unworthy. I see that my daughter is choosing them as a medium, among other things…crayons, glue, sticks, stones, grass, silk, ribbons and clay. But she sees the possibilities for movement and sound, for communication and expression. We don't own a TV and I am hardly a computer savvy person, but I see that she might be. I am letting go of my old belief systems, The Good and The Bad, The Right and The Wrong. 4 years ago I would be the one speaking the evils of technology. I had a dogma that I followed. Now I say thank you to all the gifts the worlds brings us. I in gratitude for what this computer enables me to share, and I can only hold the hope that this technology continues to evolve in an eco-conscious, heart-centered way, so that the harnessed energy within can be molded and extended and shared by the global generations to come.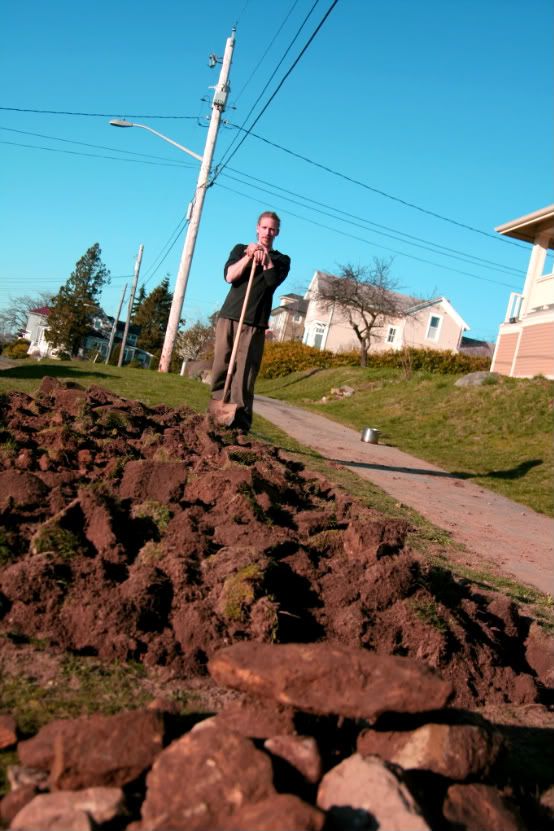 This is my husband and he's a fucking hard core earth digger. He spent all weekend turning the soil in front of our little city home. No longer can we hem and ha about where to grow what because we have so much land, but now there is just this. A long strip of unused grass that is technically city property. I am assuming this city high-fives those of us who grow our own food. So we claimed it, turned it, tried hard not to sever the worms and soon we'll plant in it. The weather has been deceivingly spring-like, but I don't dare to create a home for little plants in the ground until March sometime. The nights are cold. We wake up with a layer of frost on our Adirondack chairs on the porch. I look forward to the fresh green of kales and the bright orange of carrots, the yellow of calendula and the blood red of beets. I long to bite deep into the creamy white of a homegrown cauliflower. No space is too small I am finding out. I kind of like it like this, urban gardening. We are hoping are neighbors like chickens and plan on building a mobile tractor coop for the small strip of shared yard we have with the people next store. I mean, really, why not?
Other than being a lover, sometimes I just get really confused about why I am here. While I was freaking out about doing this midwifery training and feeling like every time I sat down to write I wanted to just go to sleep, I also got an earful of a story that inspired me for the long haul. My teacher, the One Queen Whapio, was talking about an ultrasound she was invited to go to with a client. The client asked her to be there, and while it was happening she asked her to write down whatever came to her mind. Whapio is the goddess of altered states and can slip in and out of them. So she sat down with her notebook and crossed over to the otherworld and she began jotting down what she was seeing. I don't want to tell her story, but what she said stopped my breath. She saw these huge disks and wrote about them. Afterwards she figured out that the disks she saw were hovering over our little planet, they made Earth look like a speck of dust. She figured out the discs were the gates to the Eternal Records, The Original Word Sound, The Akasha. And in that moment she realized that as a midwife, she was also a Scribe, someone who "wrote" down in the book of life the birth of a new soul on earth. And at that moment, hearing this, I realized, yes. This is what it was for me. Being a scribe. To record and share the birth of moments, to tell the Universe, we are all here, being born with each breath. We are here and we're walking and talking and laughing and trying our best to allow life to become us, to allow Love to become us. I write the words that come through me and I think those words are just a song we all somehow sing to each other while we sleep. They are not my words, they are my gift from you.
My husband and I are writing something together. This has been a dream of mine for a long time. It's incredible what creative collaboration outside of bed will do for what happens inside bed. And on that note, I will sign off.
Unedited (thank god for my recent learning of The Right Click Spelling Help!) I thank you for your patience in my messy wordiness. I haven't stopped writing in 25 minutes. Now for the fun part…insert photos.
All love. All the time. No exceptions.