I see her eyelids. Long lashes make shadows on her skin. Round and pink cheeks. On one side her blond hair hangs forward. Her head is lowered. In shame.
Hey. Look at your mama, I speak as quietly and gently as I can. She is fragile. Afraid of her own actions.
She shakes her head.
Not long before she had picked up a wicker basket of blocks and threw them in air aiming at someone; me, her sister, who knows. Before that she took a wooden puzzle and chucked it across the living room and it put a ding in the fir floor. Earlier that day, the same kind of thing had happened. Lately I am noticing the anger rise in her within milliseconds. Her eyes narrow. She picks up the closest thing to her and sometimes just threatens but mostly she aims and throws. She is in release mode.
I won't go on about how I respond. Or perhaps how I have reacted in the past to these situations. Or how much we need to shift as people to be the parents out kids need. I am untelling my story and she creates her own. It's all relevant and entirely not. Am I shocked I have a daughter with anger issues? Rage? Aggression? No. This is a seed in the vibration of my family matter. This is the skeleton in the closet. This is my father and his brothers and who knows who before that. I don't judge or analyze. It is what it is. I have had to work very, very hard to allow my fire burn in a production, not destructive, way. But now I see it in her. In HER. IN HER. Not the other ones, but her. My first born. She is the one who gave me the happiest day of my life: 2 lines appeared on that test. I have always seen this spark in her, even from when she lived inside of me. I knew. She was my mirror. My door. My heart. My everything. She was never the "easy" one, whatever that means. I am eternally grateful for that. With her around, I am forced to clean up my dirty record and learn to play a new song.
She has great capacity for love this one. This does not mean she has to be a 'good' girl, or listen to me, or be neat, or learn her letters, or stop stealing the honey pot and eating it in her closet. It means she is large enough to hold it all.
Do you know what my teacher told me a few weeks ago?
She shakes her head again. I see a dry tear marks on her cheek, I think it might be the pinkest cheek in the world.
She told me that those of us that get the angriest, the maddest, who yell the loudest and say the meanest of things….are the ones who can love the most.
She looks up at me. For the first time I saw the pain in her eyes. She was so confused. How could mama putting the brakes on the bag of candy end up like this? Blocks all over the floor. The other girls playing quietly nearby, listening, waiting to see how this tantrum will evolve. I couldn't stop her from her rage. It has to come out. When I try and stop her from being this, she gets madder, bigger, bolder. I can see that all she needs is my love. My love.
When, mama? When?
When you choose. You have the choice. We all do. When we are ready.
Her eyes fill again. This small one, capable of such profound and deep sentiments, smiles at me. She gets it. She curls up in my lap, lays her head against my belly. Arms around me. We stay like this for a long time. If I could, I would have stayed like it all night.
When I am ready. I can do all things when I am ready.
I'll wait. Mama will wait forever.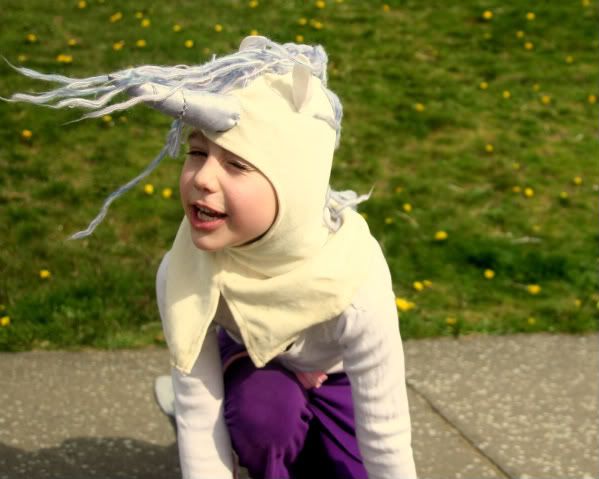 "The greater our capacity to hate, the greater our capacity to love." -whapio