She walked up the steps.
This is a nice house, mama. Let's just go here.
Well, baby, it's not our house, so let's just keep walking.
Her stares investigate my intestines they go so deep. I can feel her eyes in my gut.
But, it's nice and I like it, I want to play on the grass.
We don't know these people and I am sure they are nice but it's there grass.
No it's not! It's Mama Earth's grass. It's her HAIR!
She storms away from me. Plops down on the grass. Pretends to sleep.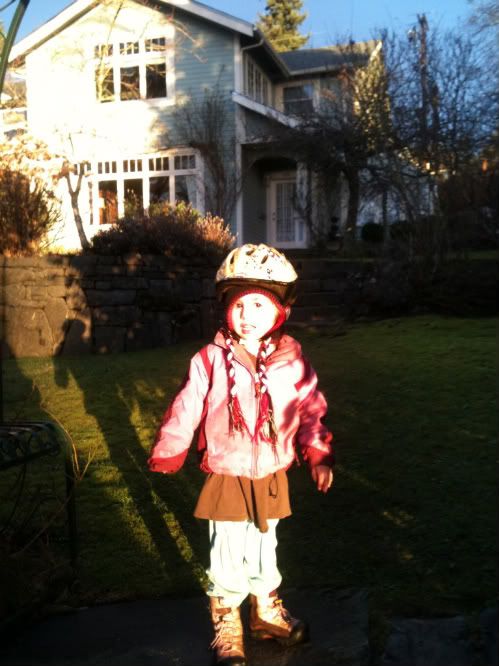 And so there it is. I suppose. All of it in a nutshell. Who do we think we are? What do we really own?
---
There is no mistaking it. This house is ready to crack with solid light beams, the sun mixed with lime green exterior paint nearly blinded me as we went on our afternoon walk. It's standard to look through the clouds for the sun. But today I looked through the sun to find the slicing gray of sky. Indeed our world is turned upside down. Inside out. It's about time. Something's going to shake us up, if it's not us, then who? What?
---
I feel like there is an elephant in the room. A large one that farts and spews and does whatever an elephant likes to do. And yet I look the other way. I'm not sure what I'm suppose to say but it think it goes something like this:
WAKE THE FUCK UP.
Not you. ME.
Connection is love. Love is connection. Every time someone pisses me off I look at them like they are my newborn baby in my arms. This is my new practice. To open my heart to every single person I encounter like I did when I pulled my children from my insides to my chest. I really suck at it. I do. But I refuse to stop trying. Because when I get it, it's good. it's so good. Right when I am about to tell my man he's an asshole, I see his baby face, new and fresh. And. I just. Can't. Do anything but love.
How can the world be a bad place if we all did that? If we all loved like the mother within hours of birthing their child? What we be like then? What could it look like?
Maybe I'd finally feel at home.
Love is our home. It has no mortgage or late fees. It has no design or expiration date. It's always organic and free-range and biodynamic. It's so warm it doesn't even need a throw rug or a fireplace. You don't even have to clean it! Just breath into it. Open it. Connect to it. Words, I know, but subtle actions behind each one. Allow Love.
I've put a ton of crap between me and love. It's like I'm on one end of the dance floor. Love's on the other. The crowd is shoulder to shoulder. I spend most of the night trying to catch the eyes of everything else. Then I panic because it might be last call. And I push through the crowd. Stripping down to nothing as I bump through The Past, and The Future. I narrow my eyes at Anger and Abandonment and shove past I flick my smoke at Judgement and mouth "Sucker". I'm pretty sure Devo is playing in the background. I'm so ready to pounce on love and throw down a nice dance floor straddle. People tell me and love to go get a room, but we want everyone else to see.
---
My girls really like to take photos. I have 8,000 photos on my Iphone. I really like this one Mia took the other day, looking over my shoulder while I was widdling away time on some social networking site you may or may not have heard of called Facebook. You know the one?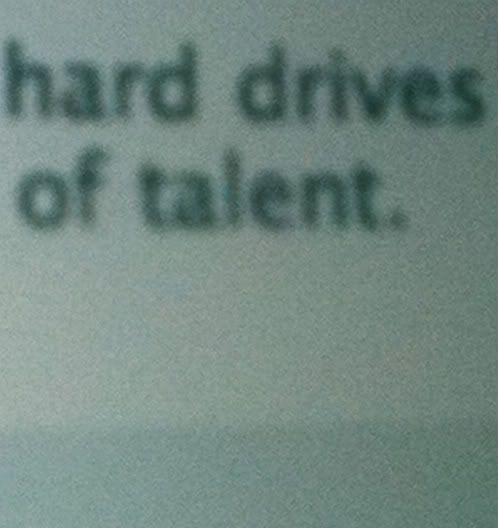 Hard drives of talent. Just all stored up and stocked away. An akasha record of sorts? Where all our gifts are locked up and stored so that we can't crash with them? Only to be unlocked and used until we are ready?
Don't you think it's time?
It's your hard drive. It's your talent. There has never been a better time to live what you came here for. It's not mistake you walk on this Earth. It's no mistake you are here right now. Please show me what you do! And do it all with the same love as a mother who sees her baby emerge from her body. Do it with the love you want to straddle all drunk and sweaty on the dance floor. Do it somehow, please.
I need that inspiration. We all do.