It's rawther a shame I have not written here in so long. Rawther. Eloise is the star in my house these days. If you don't know her, you should. She says rawther and so do I.
---
Don't ask me. I know nothing. Some days I think I might know what I want to cook for dinner but as the clock ticks, I find out I don't. I don't know what I have taken so long to come here. Busy. Yes. Writing. Yes. Cleaning. No. Refereeing three sisters in the boxing rink. Way too much.
---
We came back from our journey and I was rawther speechless for the most part. Humbled. Saturated with Sun and Love. It was a trip to travel back to the Roots. To go to the places I planted those roots, to the people who are tangled with me, growing down deeper and up higher together. It was a journey of patience and release. It wasn't a vacation, it was a journey to what really matters to me, the people and the work I am doing. It was a journey to re-ignite co-creation, connect, and to dry our bones out. When we arrived home, it was to a home we had just moved into a day before we got on the road for 24 days. It's been a bit of a transition for all of us. But we are home, whatever that means. And tonight instead of doing all the work I am suppose to be doing I am doing the work I really want to be doing. It's been so long and so many photos to sort through. I'll try my best at sharing.
---
In wine country we stayed with her. Do you know people who you trust so deeply that time and space don't make a bit of difference in the relationship? Her home is a place where trust can run wild like a lion, looking searching for something more, unafraid to question, fearless to be seen. It's a place where we can witness each other's wine consumption and dive deep into the darker places, laugh at ourselves and know that even the laughter is holy. Even the waiting is sacred. Even the heart aches are proof of immense Joy.
Wild haired soul mates where able to jump and embrace. Sometimes I have to remember that even though I am in love with her….I think it's really all about them. They will take care of each other for the rest of their lives. Somehow. Satchel will remind Mia to get it together. Mia will drag Satchel to the places that are questionable in safety. I'm not predicting lovers, no not at all, I am feel something bigger, a sister-brotherhood bond that I was never ever to give her.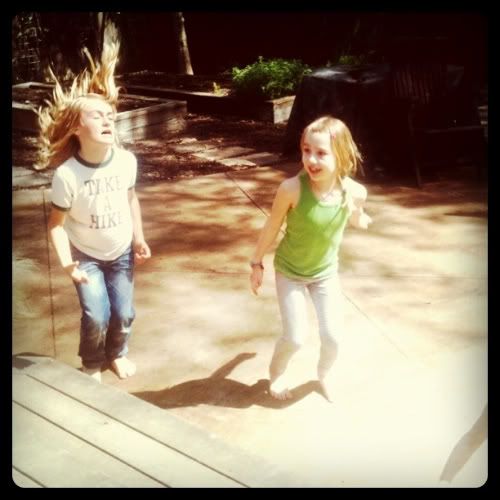 ---
We traveled south and stayed in the foothills of Los Angeles of my very, very dearest friend in the world. Now isn't it funny I have no picture of her and I? Mothers of multiples running around feeding, cleaning, taking care of, entertaining, hiding over by the hot tub with the hopes of a little smoke between us. She is my morning star, my evening moon and my wildflower. She's the real deal and has seen me evolve from a rotten 11 year old to the crazy adult I am today. She strokes my ego but also puts me in my place. We all need one friend who is willing to risk being nice to be honest with us. That's her. Our daughters are sisters. They love and fight like they came from the same womb.
When I am in L.A. with her I feel like I truly am at Home.
---
While my man took the girls camping north of Malibu for a few days I got down to business in one of my most favorite places, full of magic, and skin and grim and drugs and art and fresh, fresh sea air. I spent 3 days with my creative partners in a dream, at a loft by the sea, invited by the Universe to do our work in the Shelter of someone who has already succeeded at the work we are trying to bring forth. It's hard for me to write about all this as there is a bit of confidentiality and also a bit of feeling silly. Mostly I pinch myself as a stay at home mother in Washington State trying to relay this experience: raging creative fires and personal connections while the oceans crashed an arms length away, the bottle of whiskey was drained, avocados became uteruses, and the placenta was deconstructed in ways I have never thought possible. And we are closer to realizing this dream project into Reality. I keep pinching myself. Yes, I am awake. Shit, we all are. Notice it.
Magic and Passion live in Venice Beach.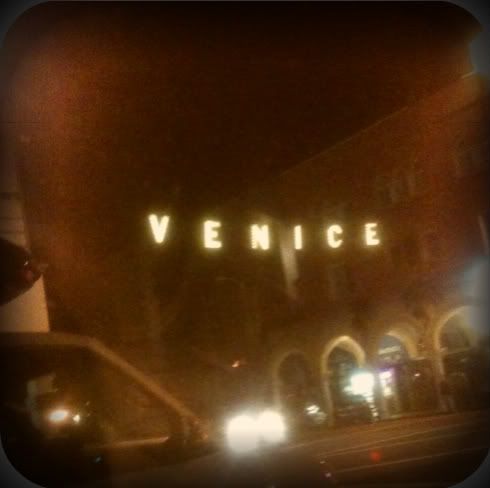 Jump High.
Reminder: Life is Short. Murder the Demons and Rise Up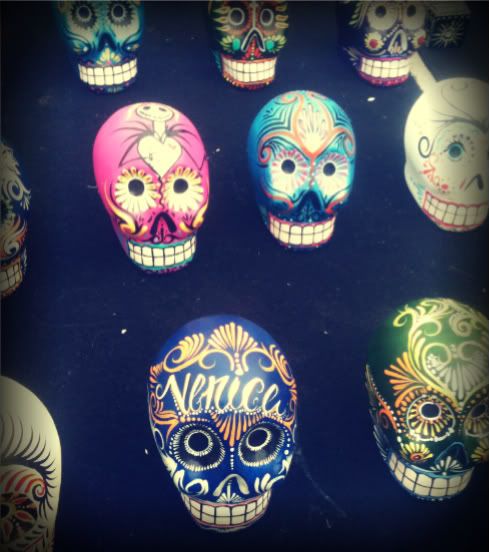 ---
We got to spend time at one of our favorite places on Earth; Point Dume in Malibu. Here we found a Barn Owl, it's life offered up freshly. It's wings flapping in the wind on PCH. We pulled over to help it on it's way; bury, prayer, tobacco. Still. Listening. Whenever owl comes into my life, I pay close attention. I am reminded to look around bit more closely. I don't take this gift of finding for granted, I am well aware of what Owl is for me and I know that it's asking me to enter the gate she guards, but first I have to really see it. With owl eyes.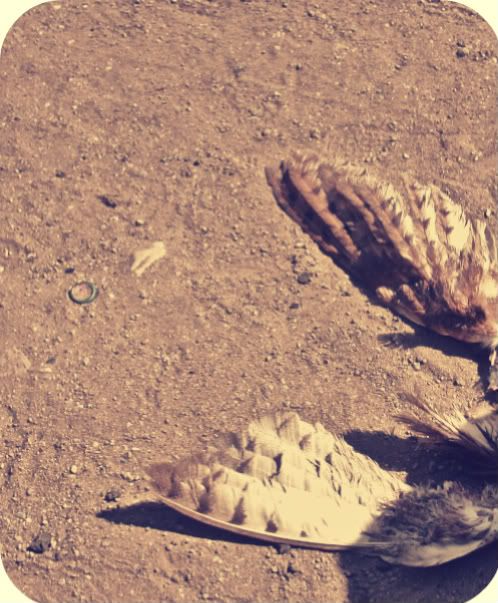 I met my love here. 12 years ago I danced for him late at night while he watched my shadow move against the rock wall under moonlight and illegal campfire. Here I used to stretch large and pregnant with Mia, eating berries and drinking juices and rubbing her through my flesh with coconut oil. She grew in my womb with this part of the ocean singing her lullabies often. Dolphins visit. Seals molt. Sun blazes. Sand heals.
These are my alarm clocks, my morning zinger, my night time prayer, my traveling sisters, my singing companions, climbers of my mountain, acceptors of my nectar.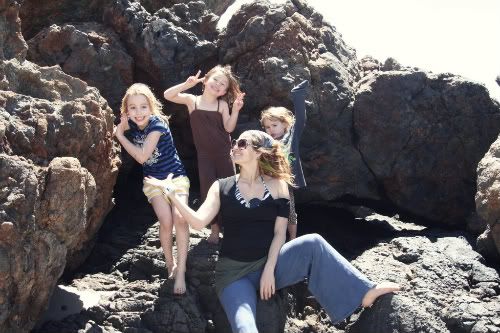 My ocean Pearl dances at the edge of her home, teasing the water closer to her, laughing at the sirens song, feeling the human in her skin but the water creature in her spirit.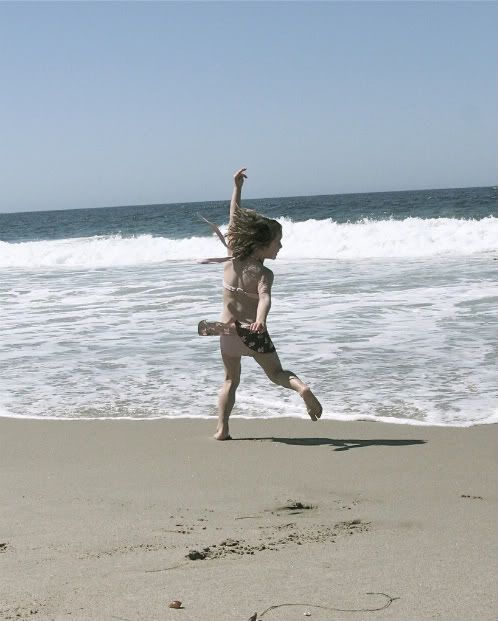 The wild one calms down with the heat of the sand. A perfect place to listen and rest.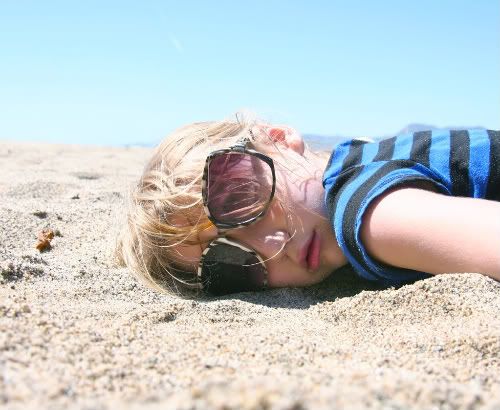 All I can say is that eating sand really doesn't bother her in the least bit. And that her hair has never been the same since these beach days.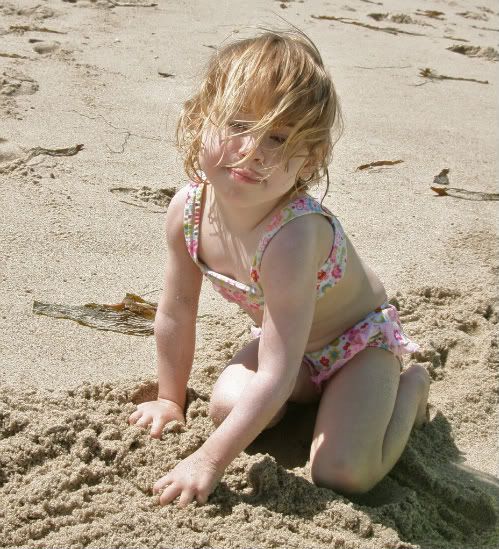 ---
In the desert I was reminded. Of how quickly we can sink down roots, enough so that you always called back to Home, regardless of how the still, dry heat can drive your nerves mad or the endless pavement can place that perfect ache in your heart. In the desert I was reunited with the heavy and deep earth that will always hold my roots steady there. Desert Earth is unforgiving and once it holds you, it takes a machine to release. I am entangled there, never even realizing I could penetrate the ground, I still grow there, my heart somehow will always beat the strongest there. I became a mother there. I met my TRIBE there, the Ones who watched me grow big, and cry, and bring life forth and nurse endlessly and figure out how to mother, and came to my rescue with cookie dough and sat next to me while i pondered the ways I could escape that Hot Rock. The open air and the powerful souls that dwell in the desert dramatically and constantly change me; my mind, my heart, my hormones. I feel like when I step into the dusty field, plastic bottles strewn and cans smashed amongst grandmother plants, I am Free To Choose. In the vastness there is Nothing, and it invites me to create whatever and whenever and with whoever. Those years and the friendships I formed while I lived in sacred Arizona are engraved like hieroglyphics in my bones, scratched with a needle from a cactus into all layers of my skin. Ancient. Wordless. Formless. Ever growing. I bow in thanks. You know who you are.
All I can display is this. Because this light, this life says it all.
---
As we went back up, we couldn't forget about soaking the hot springs. Here we washed off the city, the work, the business, the desert air, the remnants of our trip so we could head back into Cascadia. Nothing like a fresh hot spring in the late morning with a mug of tea, trillium blooming, and muddy, rocky spring bottoms exfoliating your bum.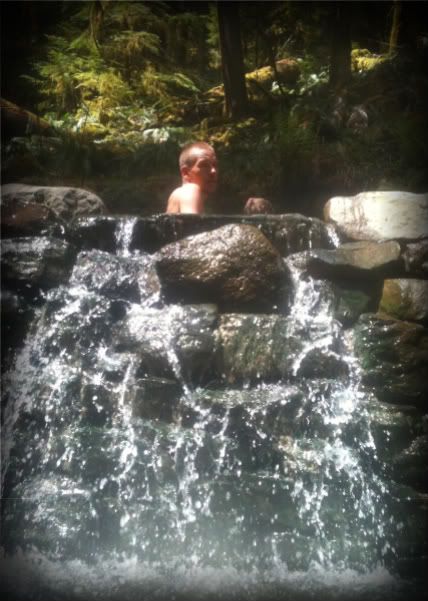 ---
I complained a lot about Washington on the trip. I was enamored by the Southern Californian sun and jealous of the ease and laze of life in the desert. I wanted to stomp in the city again. I wanted to nap on the sea's sand. I wanted to be able to drive over to Leigh's and lay around on her bed for hours and talk shit. I didn't want to come home. Rainy. Wet. Gray. Blah. Poo. Muck. Wah.
As we got closer and closer I wanted less and less to be there. I was deeply yearning to go somewhere else. I had already been here. Where next?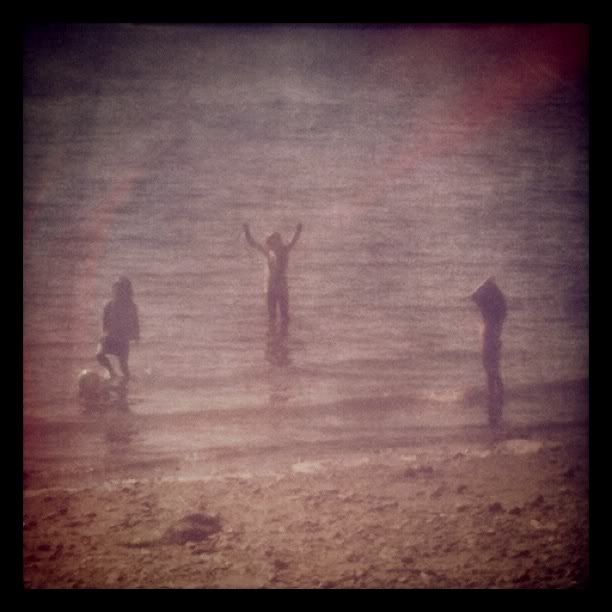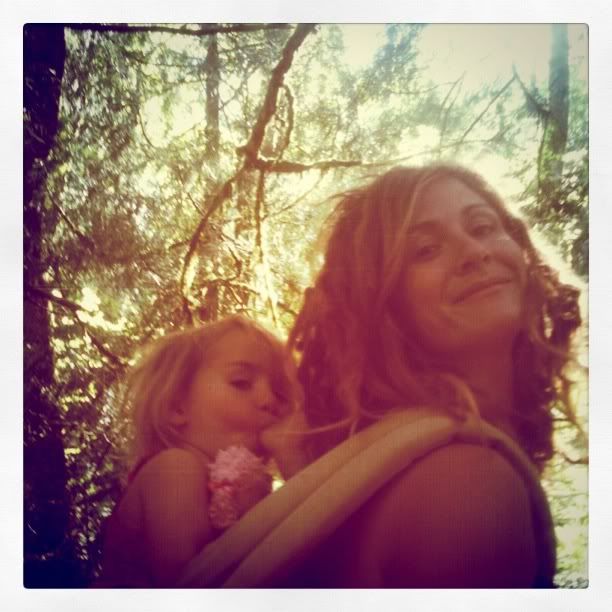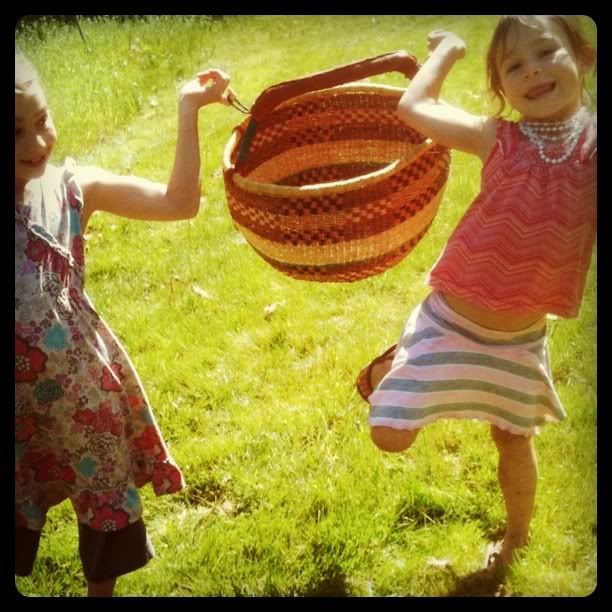 But then when we pulled into the drive at 2am, our car loaded with everything from pails and buckets to hand me down books to rotten bananas and spilled sunscreen, I had an understanding. The owl guarded that door and invited me to enter. I finally saw the Door.
Moon bright. Stars cusping super nova spectrum. Air cold and bright, clean, tight against the chest. The presence of the giant cedar that shelters the house., the stream flowing, the wild animal roaming in the woods. I was in the Womb. If Los Angeles is an armpit. And Phoenix is an ass crack. Then where am I? I'm in the womb. Wait, no. Not the womb. I'm in the vagina. And seriously, is there anything better than a vagina to live in? It's my place to travel, to be born. I live against the ring of fire and there is nothing to do here but shift, move, crown and Enter.
Giving thanks that I have a home. Many of them. And the my roots run wild, blessed paths cross, and many people to hold and love. What a lucky person I am to travel and be embraced wherever I roam.