They rolled in a big old white bus. The two of them, three dogs, and a woodburning stove.
They live in it? Like every day?
Yeah.
We were in Idaho. They were coming from Jackson Hole to visit and before that Taos. A true gypsy couple that sold french bread pizza out of that bus in Phish show parking lots. Old friends of a friend of mine.
You're gonna love, Keri. She's a rock star.
And although I didn't know what Amy meant then, I do now. And she was right, I loved her. Immediately. She was a whimsical wisp of a young lady with a silent sass, a subtle flirtatiousness, and a whole bunch of rainbow. I wanted her to curl up in my lap and tell me what was going on inside her head, but she was the shy one and her man was the social one. I only really remember two things about their visit besides that kick ass bus. The both wore wool clogs and he told me that according to my blood type I should be eating bacon and lots of it.
Bacon? I work at a raw food bar, we aren't allowed to eat bacon. The owner can tell if we eat flesh because he can see the aggression in our eyes.
Eat bacon. You'll feel better.
I look up at her, to get her opinion. She was sitting quietly on the floor, her head in a notebook and her hand scribbling down words that I assume years and years later was a song. Don't look at me, she says, I only eat candy.
Oh my god. Me too. Swedish Fish.
Circus Peanuts.
That's disgusting.
We smile. Sisters.
That was about 11 years ago and never really saw her again. Maybe once years later, but she was a little piece of star that I kept in my heart.
Three years ago we decide to move here, to Bellingham. Amy our mutual friend reminds me, Keri and Aaron are there! There daughter is Sula's age. Email her, tell her you're coming!
Instantly we became friends. More than that. We became family. We weren't friends only because we were mamas and held the same philosophy on raising our daughters. That was part of it, but there was something else. We fell in love because we shared the same spark that at the time, neither of us could really put a finger on. So we channeled it into holiday truffle making or pillow sewing or raw food tasting or wine drinking marathons. We just knew we were filling each other up with something more, something profoundly important. We both were about to give birth and we silently nodded yes to each other, giving each other permission to make some kind of leap. Our toes were just at the edge and our hearts said: JUMP.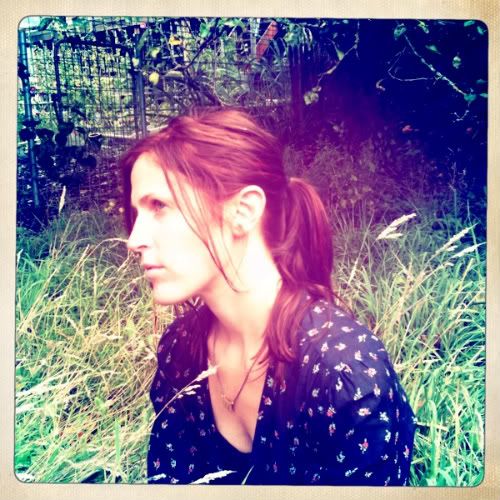 She went to a music studio and brought her satchel full of songs and her guitar and got to work with a talented music producer while I sat in stolen moments of solitude in a corner, an inch away from chain smoking and whiskey guzzling in my bedroom, writing a story. And together we brought something forth, practically at the same moment. With her, I feel a deep alignment and connection. And I want to share with you what she created because it's SO GOOD. Oh my god. Outstanding.
She is a songstress with the gift of old fashion heartache riffs and simple love ballads. She brings modern roots music to her soulfully sexy voice. She brings pure KERI and I know it's hard to understand what that means but come out here and visit me and we'll go hang out in her wooden home in the middle of the forest and she'll pour you tea or wine and blare Cat Power on her stereo and you'll see her eyes dance and her nose twitch up like a rabbit when she thinks something is funny. Or better yet. JUST LISTEN. And feel this woman's heart and soul, a gift to us all because not everyone does that, not everyone is willing to share their secrets and their longings, reminding us we are not alone. That we are human. And sometimes in life we want to stay because it's so good. And sometimes, well, we just want to run the fuck away.
And for that kind of bravery, the world should just be inspired. It takes surrender and focus to move past the oatmeal making and swim lessons and laundry and say: I'm making an album. And then go do it. And finish it. And it sound this divinely right.
This is the thing with us mothers, we stick together and we hold each other tight and we share each other's goods. We know it's close to impossible to get anything done but we still try. We find the littlest crack of time to create what we must and we learn to ooze it all out in a millisecond because if we don't who knows when we will. Children are a blessing, for a lot of reasons but for one they force you to act fast upon inspiration. Spit it all out in double time. And I am so proud of Keri Jioras that she found that millisecond and let the spirit move through her. I'm so authentically impressed with the artist that she, that she is finally allowing the world to see and hear.
She's an amazing mother and a kind friend and a HOT ASS ROCK STAR. And so.
Listen to her music. Feel it in your heart. Know where she comes from. We all come from there.
And if you want a free copy of her CD, leave me a comment and I will randomly pick and Keri (not me because i have a little issue with getting to the post) will send you her debut album, White Swan, right from her cozy little home surrounded by beaver ponds sealed with a kiss. FREE. Just leave me a love note (or a hate note) and maybe you'll be the winner and your home will be filled with the drippy icicles of sweetness transmissions known as Keri Jioras.
http://www.myspace.com/kerijioras
Support your local Mama Rock Star.
Thanks!!! Don't forget to leave a comment for a chance to win……I'll be drawing names next Thursday.